Beijing Airport is big, I flew in last night from Xian. I exited the baggage Hall at T2 around 24:00 I then started to look for the China Air customer services. As I walked around I was accosted by hopeful taxi drivers. I ignored them. Eventually I found out that I needed to be in T3. I naively thought I would walk. Not so easy it seemed, it was a fair way and if I understood what I was being told not accessible by foot. However there was the free shuttle but the sign was ambiguous, on one hand it said that it ran 06:00 to 23:00 yet it allows seemed to show service through the night too. One of the airport staff showed me where to stand and did look somewhat bemused at me. It was then I committed the cardinal error.
Just to set the scene, my original return flights were Wednesday Fuzhou to Beijing arriving 14:00. Then leave Beijing 14:00 on Thursday for Heathrow. I reckoned I could gain extra time in Xian if I flew from there to Beijing instead. Talking with one of my step daughters a couple of days ago she said they might cancel the whole journey if I missed one leg. Ringing China Air I found this to be true. Still I decided that it was too late to buy another flight back to Fuzhou so I would press on as planned and chance it.
So as I pick up the story again you can see I was worried and tired. So when a seemingly uniformed woman started helping I followed her and eventually found myself being ushered into a taxi. I baulked at this point and insisted on a price. Using her phone to write the numbers : 220 Yuan! No way. I started to walk away, 180 NO , 120, NO, 100 NO. At this point she asked me how much I would pay I typed in 80. Enter a pretty disgruntled taxi driver shaking his head and remonstrating with the woman. I took my bag out of the boot, after all if I was going to sleep on a chair it might as well be T2 and get the free shuttle at 06:00. At this point the driver shoved my bag in the boot with bad grace. I paid the woman and off we set. It was a fair way.  At the end the driver threw open his door and scowling got my bag out. I shook his hand and tipped him 8 Yuan. He suddenly broke into a grin stuck up his thumb and drove off. I'm willing to bet he would only get half the 80 Yuan so he did better than he feared.
Today I find that the inestimable people at Air China are in fact happy to reinstate the flight to Heathrow so soon I check in. T3 is a great sight to see morning:-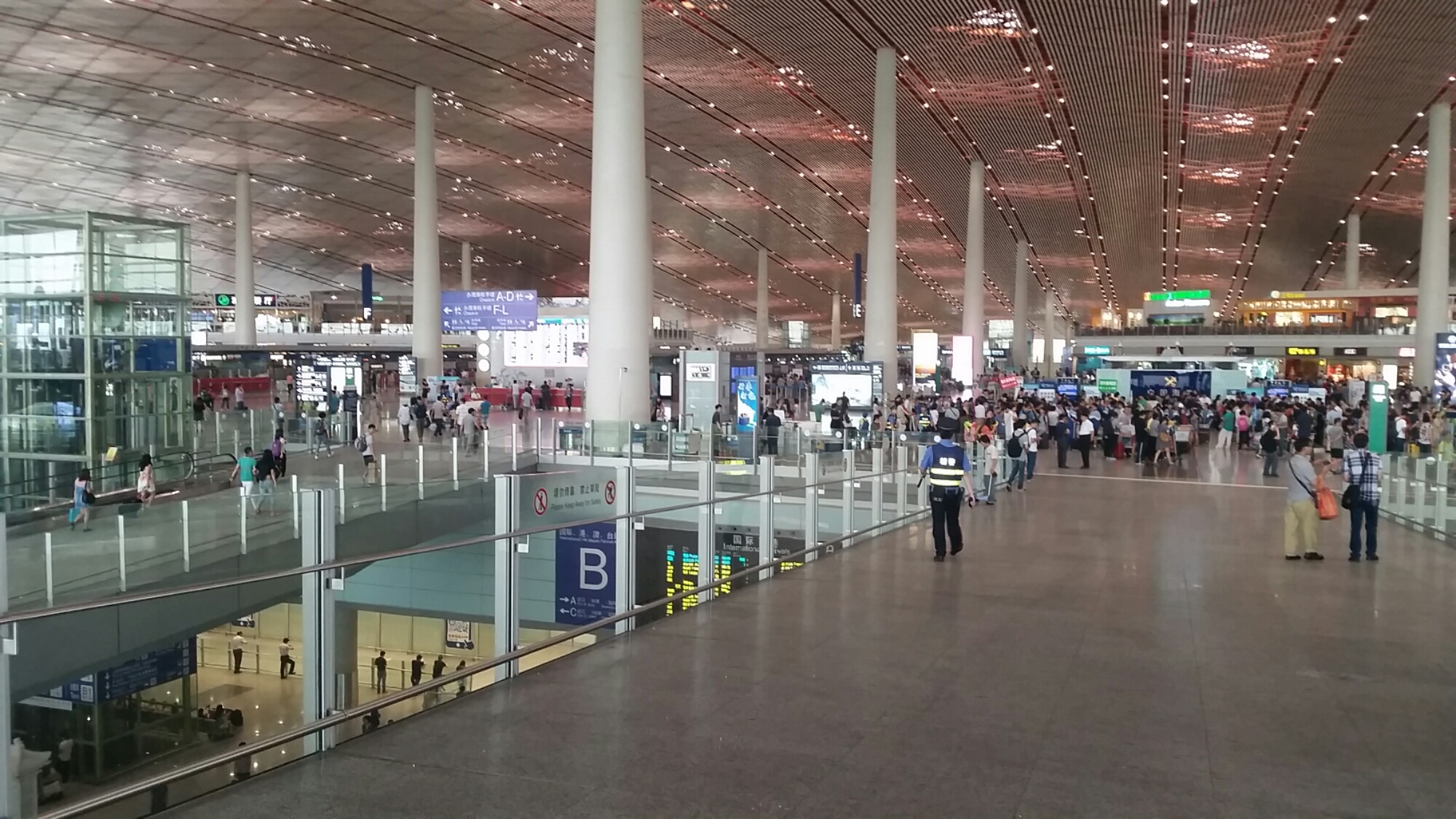 Icons of ambition abound:-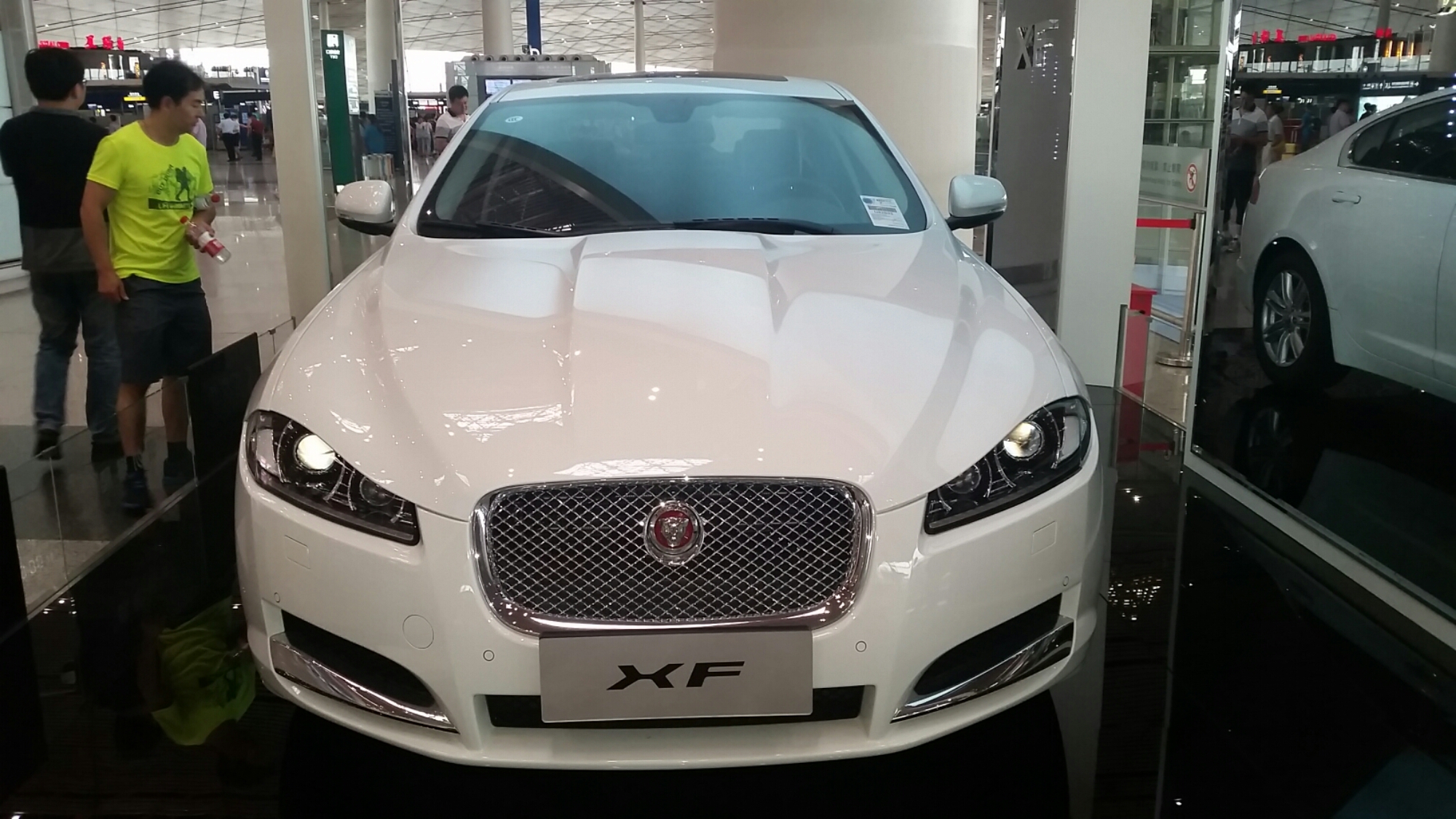 Hopefully my next blog will be from the UK. In the meantime break a leg!