Well I'm sat in the sun near the East peak in the Hua mountains. It's a bit like sitting in a classical Chinese watercolour.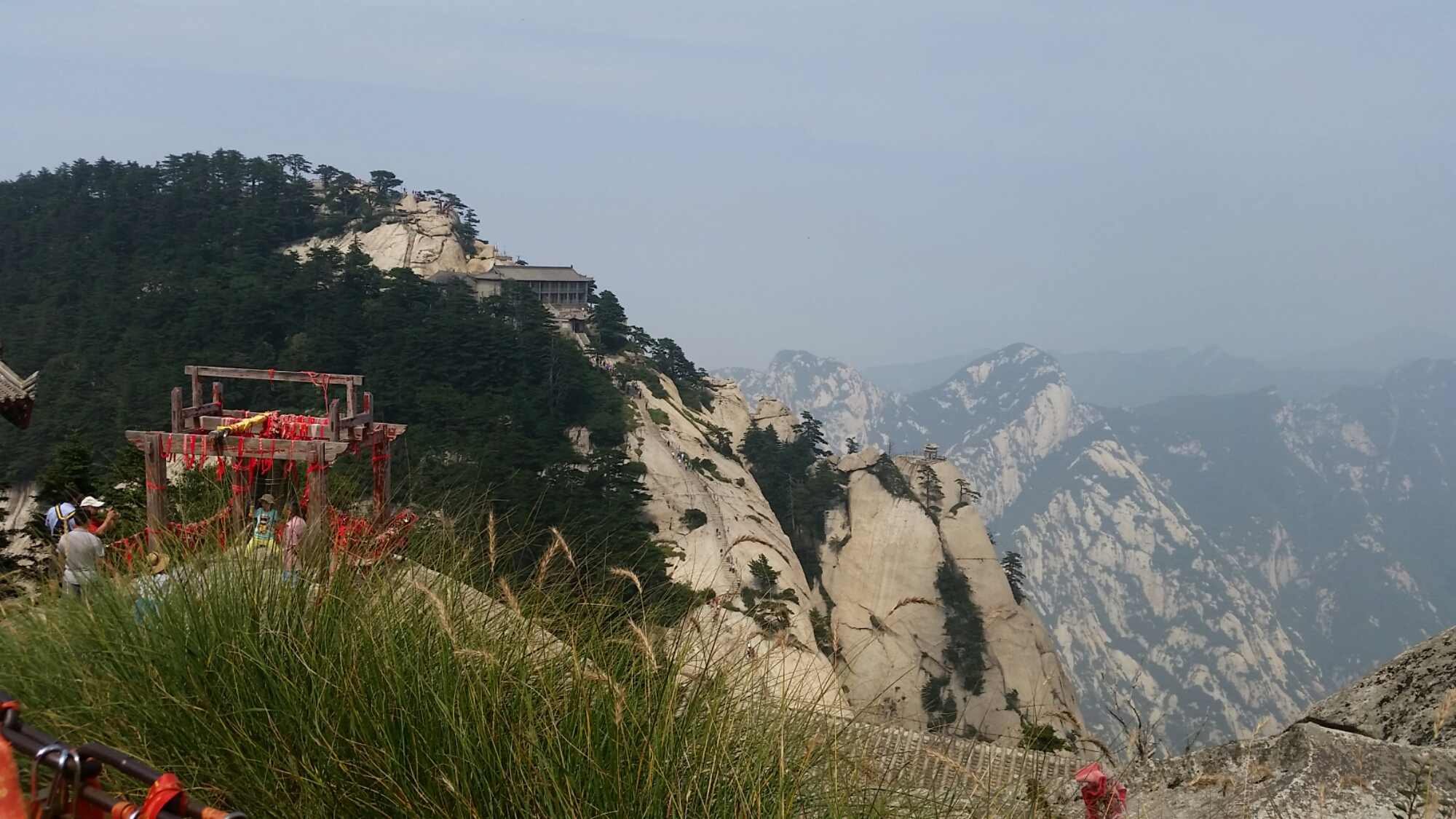 All the way round the paths have been beribboned with red silks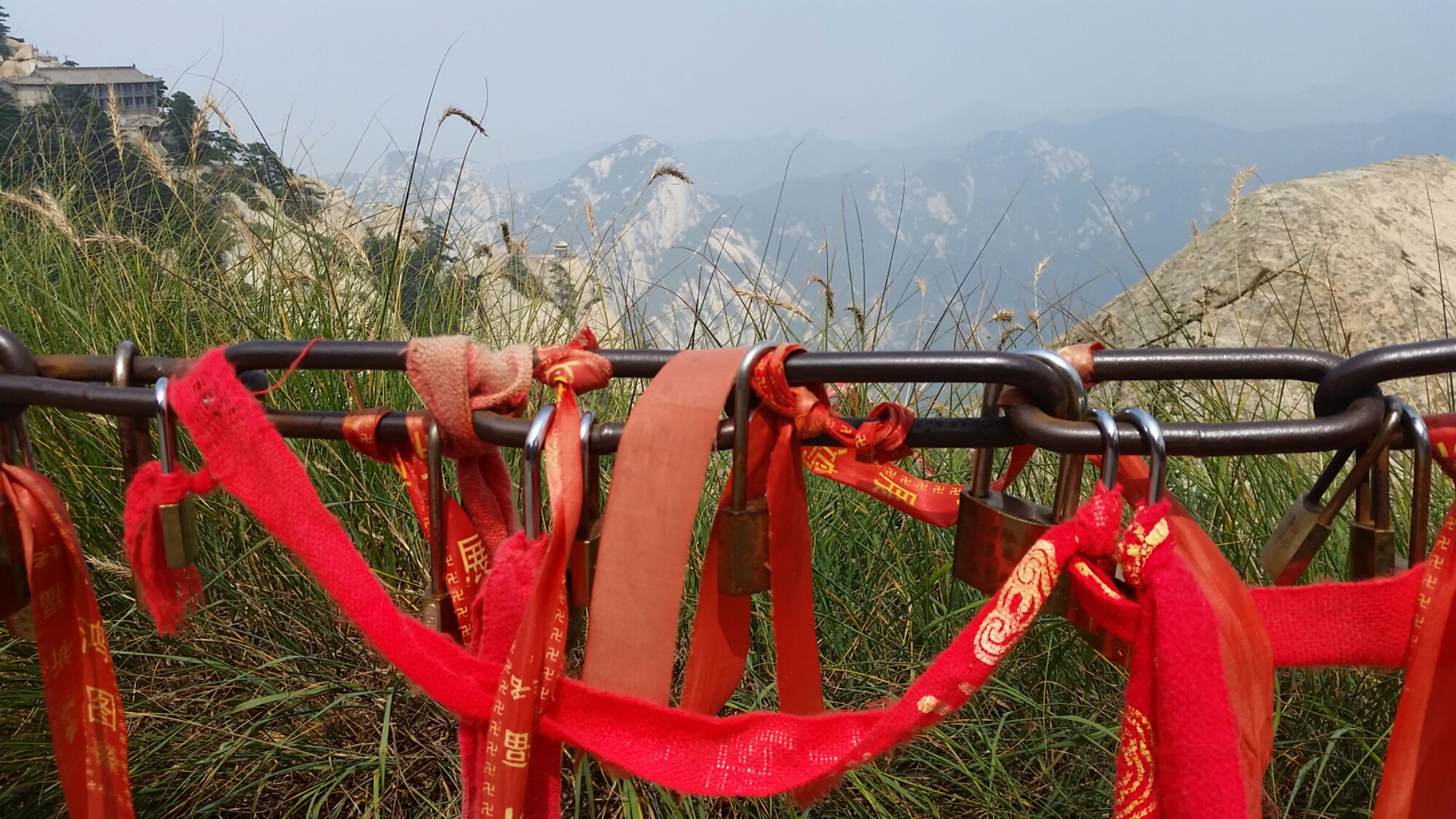 .
many which have been tied to padlocks which have been inscribed. There are stalls everywhere selling these, presumably the buying and fixing of these is a propitious act.
The trek around the peaks is in good order most of the way, with good paths and steps. I am however finding it hard work, I'm feeling my age and paying the price for not keeping my body in good condition. The compensation however far outweighs the discomfort. The views are so beautiful they defy description. The approach on the southern cable car was the most breathtaking cable car I have ever taken. All around the paths are temples, monuments, trinket stalls food vendors and places to rest.
I'm currently waiting for our party to finish a thrilling climb down a crevice then a spider walk along a cliff face, I've no idea how high they are above the ravine but it could easily be 1,000 feet.
Flora and fauna abound, I'm particularly drawn to the butterflies. They range from tiny pastel blue through glorious orange ones, the sort of size I'm used to in the UK, to enormous black ones.
I would have loved to have joined the others on the climb but the combination of very unsuitable shoes and the need to avoid total exhaustion convinced me I should bow out. Our party has now grown to 6. The trusty students Chris, Vanessa and Minghuang, Olive and Amy and of course yours truly. We met Amy and Olive at the hostel, got talking and here we are all revelling in such natural glory. I love the way this happens. Yesterday it was Tony. I swapped beers with Tony night before last. Yesterday we met up with Tony to go and eat in the Muslim  Street. He was great company, off next walking in Mongolia. Funny isn't it that Olive and Amy have just arrived from there?
The gang are back buzzing from the climb, surprisingly I don't feel jealous it's great to see their faces. We walk on and decide to split: I'm off to the cable car they to do the east peak. On my way back I fall into conversation with people including an elderly couple, they have a little English I manage to communicate to them how beautiful I find the mountains. They are obviously delighted by my delight.
Now I'm sat in the train on my way back to Xian. We are short hopping on a bullet train. Very comfortable.
It's been a memorable day. My last full one before I fly home so what a way to bow out of China. I've already said my goodbyes to Mark I've missed him a lot these last few days. Tomorrow I have to say goodbye to Vanessa, Chris and Minghuang that's going to be equally hard as they have been such thoughtful, cheerful and helpful travelling companions.